Danbury Porsche wins 2016 Premier Dealer Award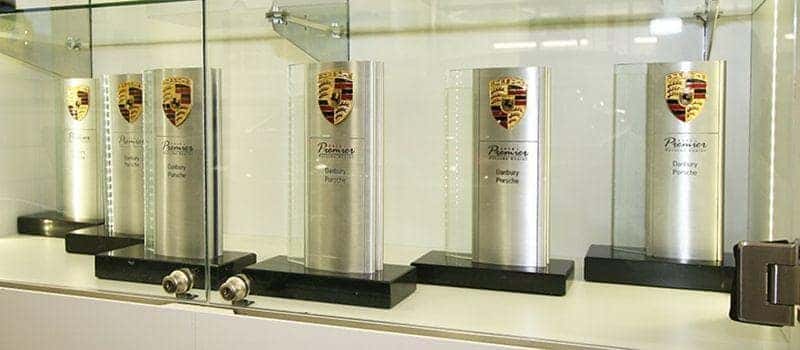 Danbury, Conn. – Porsche Cars North America has selected Danbury Porsche as a 2016 Porsche Premier Dealer. This honor, awarded to only 25 of the German car manufacturer's nearly 200 U.S. dealerships, recognizes dealers who consistently go above and beyond Porsche's high quality standards and demonstrate a true passion for the brand and its customers.
"We are pleased to honor Danbury Porsche with our 2016 Premier Dealer award," said Joe Lawrence, Executive Vice President and Chief Operating Officer, Porsche Cars North America, Inc. "The team at Danbury Porsche performs at a high level in all aspects of the business. We applaud and appreciate the commitment to Porsche they show every day.
The Premier Dealer Program scores dealers in a variety of sales, marketing, and customer service metrics. The Premier Dealer designation is awarded only to those able to demonstrate consistent excellence from a highly-trained and dedicated team of employees.
"Porsche owners are passionate about their automobiles in a way no other automotive brand can match," Lawrence said. "This deep-rooted link between car and driver must also be forged between the company and the customer to ensure the ownership experience is every bit as satisfying as the Porsche driving experience.
Porsche Premier Dealers, like Danbury Porsche provide an ownership experience that is every bit as satisfying as the Porsche driving experience."
Danbury Porsche will join its 24 fellow honorees for a Premier Dealer event trip and awards ceremony later this year. It is also the 8th time in 9 years Danbury Porsche has achieved this award.